Basic Guide to Cryptocurrency in Illinois Divorce
2023 Basic Guide to Cryptocurrency in Illinois Divorce
Takeaways
In divorce proceedings, digital assets are divided similarly to other assets, though they present unique considerations such as their traceability and valuation, particularly when held in personal wallets or on overseas exchanges where Illinois court subpoenas may not be enforceable.
Prenuptial agreements, governed by the Illinois Uniform Premarital Agreement Act (IUPAA) in Illinois, can be utilized to outline the distribution of digital assets upon marital dissolution, thereby potentially minimizing disputes and associated legal fees.
The discovery process in a divorce case can employ various tools to identify and evaluate digital assets owned by the parties, with special attention to the types of digital assets held, their locations, and the accounts or wallets they are stored in.
Under the Illinois Marriage and Dissolution of Marriage Act (IMDMA), the classification of digital assets as marital or nonmarital property is crucial for their distribution, and may require a thorough analysis based on the stipulations provided in the act regarding asset acquisition and agreement between the parties.
Next Steps: Read the additional information about Cryptocurrencies in Illinois Divorce below. If you would like additional assistance call or schedule a consultation online.
Basic Information
What are Cryptocurrencies and Digital Assets?
The term "digital assets" encompasses a broad range of blockchain-based assets including cryptocurrencies like bitcoin, stablecoins like tether, non-fungible tokens (NFTs) sold on platforms like OpenSea, and programmable tokens with smart contracts created on platforms like Ethereum, as well as Central Bank Digital Currencies (CBDC).

According to the SEC Digital Asset Report of 2019, a "digital asset" is defined as an asset issued and transferred using blockchain or distributed ledger technology, including but not limited to virtual currencies, coins, and tokens. Cryptocurrencies and virtual currencies, subsets of digital assets, generally share many characteristics with traditional money.
Crypto and Divorce: General Considerations
With the advent and proliferation of digital assets, ownership of such assets has become increasingly common, leading to a new array of challenges when it comes to property distributions in cases of marriage dissolution. Similar to traditional assets, digital assets are subject to division during the dissolution of a marriage. However, the unique nature of digital assets brings forth distinct issues that necessitate careful consideration.
First Things First: Prenuptial Agreements
Planning for the allocation of digital assets before marriage through a prenuptial agreement can be a wise step, especially if either or both parties have significant digital holdings.

A prenuptial agreement serves as a clear roadmap on how assets will be divided should the marriage end, thus providing clarity and a mutual understanding from the outset. This proactive approach not only streamlines the division of assets in case of a separation, or marital dissolution, but also can significantly reduce legal expenses associated with asset division.

In Illinois, such agreements are governed by the Illinois Uniform Premarital Agreement Act (IUPAA), which mandates that prenuptial agreements be in writing and signed by both parties, becoming effective upon marriage.

By addressing the allocation of digital assets in a prenuptial agreement, couples can navigate the often complex and evolving landscape of digital asset ownership with a clear, agreed upon plan, thereby avoiding potential disputes and ensuring a fair and transparent division of digital assets.

See our Basic Guide to Illinois Prenuptial Agreements for more information.
How are Digital Assets Divided in a Divorce in Illinois?
In Illinois, the differentiation between "Marital" and "Non-Marital" property is primarily governed by the Illinois Marriage and Dissolution of Marriage Act (IMDMA).

"Marital property" encompasses all assets, including debts and obligations, acquired by either spouse after the marriage, as per Section 503(a) of IMDMA.

On the other hand, "Non-Marital" property, as outlined in sections 503(a)(1) – 503(a)(8) of IMDMA, includes assets acquired by gift, legacy, or descent, assets acquired in exchange for property owned before marriage, property obtained post legal separation, property excluded by valid agreements like prenuptial or postnuptial agreements, judgments awarded from one spouse to another (with certain exceptions), property acquired before marriage, property acquired using non-marital assets as collateral, and the increase in value of non-marital property.

The income from non-marital property is also considered non-marital, provided it's not due to the personal effort of a spouse.

In divorce proceedings, it's crucial to analyze whether digital assets should be categorized as marital or non-marital assets, which impacts their division among the parties involved.
Will Digital Asset Holdings Need to be Disclosed?
In Illinois divorces, disclosing digital assets is mandatory, much like traditional assets. Two primary mechanisms facilitate their disclosure: the discovery process and the Illinois Financial Affidavit.

Discovery

The discovery process, employing tools like depositions, interrogatories, and requests to admit or produce documents, aids in determining the extent and types of digital assets held by a divorcing spouse. When using discovery tools to inquire into the existence of digital assets, a broad definition of digital assets should be used, encompassing, for example, cryptocurrencies, non-fungible tokens (NFTs), coins, tokens, and stablecoins. Subsequent inquiries should delve into the specific types of digital assets, locations of the digital assets, and the specific accounts or wallets which hold these assets.

While traditional assets are relatively easier to locate and value, digital assets pose challenges due to their intangible nature and the use of personal or overseas-based wallets and exchanges, which may not comply with subpoenas from Illinois courts.

Illinois Financial Affidavit

Furthermore, the Illinois Financial Affidavit for Family & Divorce Cases, approved by the Illinois Supreme Court, mandates the disclosure of digital assets.

The assets could be listed under various of the Financial Affidavit's sections depending on their nature; for example, cryptocurrencies might be disclosed under "Additional Cash and Cash Equivalents", while NFT's could be listed under "Additional Valuable Collectibles" or "Additional Other Personal Property Valued Over $500".

The affidavit requires a fair market value disclosure, defined as a mutually agreed selling price between unrelated buyers and sellers. This valuation methodology works well for liquid digital assets but could present challenges for illiquid or infrequently traded assets like certain NFT's.
What Next?
This 2024 Basic Guide to Cryptocurrency in Illinois Divorce page contains some general information on how digital assets and cryptocurrency will be handled in an Illinois divorce, but it is no replacement for an individualized consultation with an attorney; especially one with digital asset subject matter expertise.

If you need help, or have questions about the information on this Basic Guide to Cryptocurrency in Illinois Divorce page, feel free to call, or schedule a free 30 minute consultation via Zoom, to speak with an attorney directly about your specific circumstances.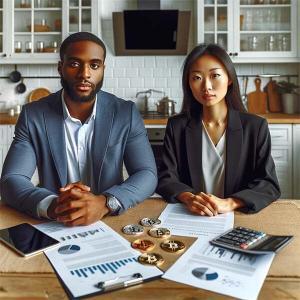 Need Help?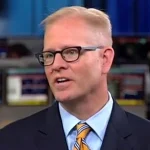 George Dowd
Founding Attorney
George Dowd is an Illinois attorney and also provides subject matter expert consulting services related to the foreign exchange, futures, cryptocurrency, and metals markets.

He holds a B.A. in Economics from the College of the Holy Cross, a J.D. from the DePaul University College of Law, and is admitted to practice law in Illinois.

George was the primary author of IICLE's Digital Assets, Cryptocurrencies, and Blockchain 2022 Edition; and he served on the Board of Directors of the Global Digital Asset & Cryptocurrency Association in 2020 and 2021.

George has testified as an expert in proceedings before the National Futures Association, FINRA, the London Court of International Arbitrations (LCIA), and the Federal Court of Australia.

He has given presentations, or lectured, at the People's Bank of China (Shanghai), the DePaul University Graduate School of Business, the National Futures Association, and the Chicago Bar Association's Futures and Derivatives Committee. He has appeared frequently on CNBC, Bloomberg TV, and the Fox Business Network.